.com 15 USD
.net 15 USD
.org 15 USD
.us 15 USD
.biz 15 USD
* Prices may vary
Outstanding Performance Web Hosting UNINTERRUPTED, QUICK, SAFE AND HIGH PERFORMANCE XSUNUCU WEB HOSTING
Why XSunucu Hosting?
The fastest
Lite speed server for fastest load times
The firewall
Enhanced security system for your web sites.
Full optimization
Servers optimized for speed and performance.
Daily backup
You can reach your backups within the last 15 days at any time.
Email
The e-mail accounts you need are in the panel.
CloudFlare integration
Superior safety and speed at your command with CloudFlare.
Advanced database
Stable and seamless MySQL database.
24×7/365 support
Telephone during working hours, ticket support at other times.
30 days money back
If you are not satisfied, we offer up to 30 days of money.
let your website run today
Your website is instantly ready Script Setup
Easy to use - one-button script installation.
Ready Scripts - Hundreds of ready scripts.
Free domain name, hosting, database, FTP account and email addresses.

Prices starting from 14 USD
Always active remote desktop 1 gbit/s Up/Down
Easy connectivity - reach anywhere, including mobile.
More options - Selectable operating system.
Unlimited traffic - Do as much updow as you like

Prices starting from 8 USD
Latest topics from the blog
Posts not found
We host over 1000 websites in 3 years
let us prepare your website immediately
We Prepare Your Corporate Projects
Let's start your project today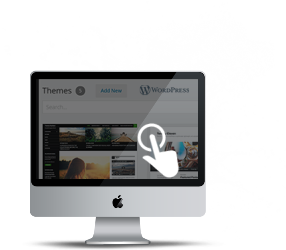 Load hundreds of scripts in one click
Happy Customers!
I have received a vps service from xsunucu and I have a very relevant working mass, which means that the servers' speed and internet connections, as they say, satisfied me and satisfied me.
- İhsan Gönültaş -
Webmaster
I have used this company previously with my friends to buy vds virtual machine and now I use my own name. Service quality is very good. Also reliable. I decided to buy a new web hosting.
- Orhan Adıgüzel -
CEO
When I first heard about the idea of marketing our company's products from the internet, I was very enthusiastic as someone who was on the web. But even in the establishment of my friends in xsunuc, I thank them for their help.
- Mehmet T -
Marketing expert
A firm that attaches great importance to the customer at every angle. Especially they did not leave me on technical support. They answered every question without being bored. As someone who is doing Youtube up down, it's spectacular with just one word I can say for the presenters.
- Cevahir Yıldız -
Advertiser