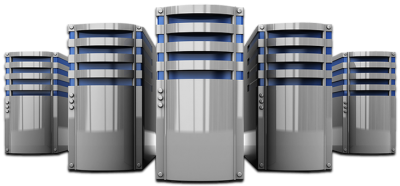 Mega updown VDS – the next generation of the new generation Intel® Xeon® E5 for the Professional and High Capacity Updown VDS, the 6th generation 58xxK series turbo processing power and up to 24 adwords dramatically improve application performance with DIMMs. Since up to twelve processors per processor are designed with 16-22 nanometer processing technology, XSunucu mega updown vds and updown vps also allow for super-fast processing in computationally intensive tasks. Mega updown machines use ECC and DDR4 RAM memories.
We provide a perfect up / down enjoyment to you with hardware virtualization, 1 gbit connection speed and a maximum of 2-4 customers on one machine. You can also test your server's speed and line before you buy it with a half-hour test. Mega up down VDS also offers the highest level (1 gbit / s) write and read speeds with hardware Raid cards and Raid 0 structure. For maximum remote desktop performance, we strongly recommend Mega updown VDS machines.
GERMANY MEGA UPDOWN VDS PACKAGES
Mega updown VDS machines offer you the exact amount of money you pay and the guaranteed performance. SSD RAID Disk types have an extraordinary read and write power. SSD disks are about 150% of normal disks. Compared to normal disks, they are almost in front of data loss. This disc, which operates electronically, provides extra durability against distortion as well as cutting noise completely. SSD RAID drives are the performance leader with write speeds of over 1 Gbit / s. The best download and download servers are XSunucu Mega Updown VDS.
Updown Vps is an abbreviation for Updown Virtual Private Server. Updown Vds is an abbreviation for Updown Virtual Dedicated Server. Basically, the logic in both systems is to run many virtual servers in a physical machine. The differences arise from the use of resources ie CPU, RAM etc. The operating systems in Vps use common resources. In Vds, the ratio of RAM and CPU allocated to one virtual machine can not be occupied by another virtual machine. This reserved resource is still reserved, even if the virtual server is not used. So virtual servers in VdS are completely isolated from one another and are structured on higher performance. We do not install more than 4 to 5 virtual servers (up down Vds) on a machine for XSunucu quality policy. We are trying to set up fewer virtual servers (VdS) per machine in order to achieve maximum performance and to meet our customers' needs in maximum efficiency.