You can get the most favorable price with cPanel and WHM licenses, which are the most used and most reliable control panel in the world, with XSunucu quality.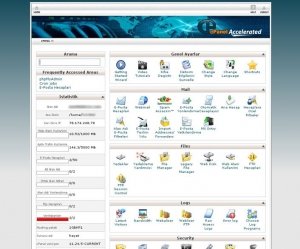 What is cPanel?
cPanel is a leading panel system among the web hosting control panels for Shuan. Founded in 1997 in Houston, the company has been offering its customers various services for 17 years,
What are the advantages?
Complex can manage. Stable with all plugins and components.
Server ownership and dealer-specific interface.
Domain user custom interface. Custom configurability.
Online license transfer and easy installation!
and much more …
cPanel is preferred because of easy use.
One of the reasons for cPanel's preference, and most importantly, it is easy to use. cPanel achieves great success with its easy interface to its customers and various modifications. It has a lot of extensions to make the cpanel interface more useful.
.