XSunucu Professional Hosting Packages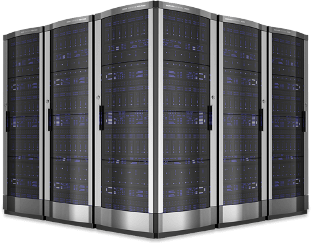 Pro Res packages do not have processor and memory bottlenecks in your sites. Professional hosting packages offer 2/6 * 3.5 GHZ CPU usage rights and 4/12 GB memory usage, and your site is not suspended or suspended due to resource usage. Our professional hosting accounts are hosted on Dell Poweredge model servers powered by Enterprise-class Intel® Xeon® Processors (up to 32 CPUs) and 32-192 GB of memory. We do not overbook the server due to XSunucu quality standards, and we offer our users the fastest hosting experience at the best price. Moreover, with 99.9% uptime guarantee …

Back-up facility
fast and guaranteed
You can access all of your information at your fingertips with safe and high speed access with your own dedicated backup space, which is only accessible to you from defined ip addresses.

1-10 Gbit/s Line
high line and port
Xsunucu is in the capacity of providing 1 gbit / s line in standard and 10 gbit line in 2 lines according to request. Just specify the configuration you want and let us prepare your machine for you.
Continuous Online
%99 uptime rate
Thanks to redundant power supplies and servers powered by fiber lines, online uptime is over 99% and you will never be disconnected from the connection (except server-based issues).

24/7 Technical support
we are always ready
We are here for you on weekdays or weekends. Our expert technical team is ready to assist you anytime. We are working on solution-focused, not problem-focused.

Performance Guarantee
stable and lossless
Xsunucu uses Dynamic RAID 1, where you will experience real SSD disk performance. At this rate, your reading speed is up to 80%, while other VDS clients will never affect you.

DDOS Protection
Layer 1 – Layer 7 Protection System
XSunucu DDoS protected machines; It protects against DDoS attacks including UDP attacks, TCP attacks, SYN attacks, ICMP attacks, DNS reflection attacks, all types of VoIP hosting, game server corporate DDoS protection.