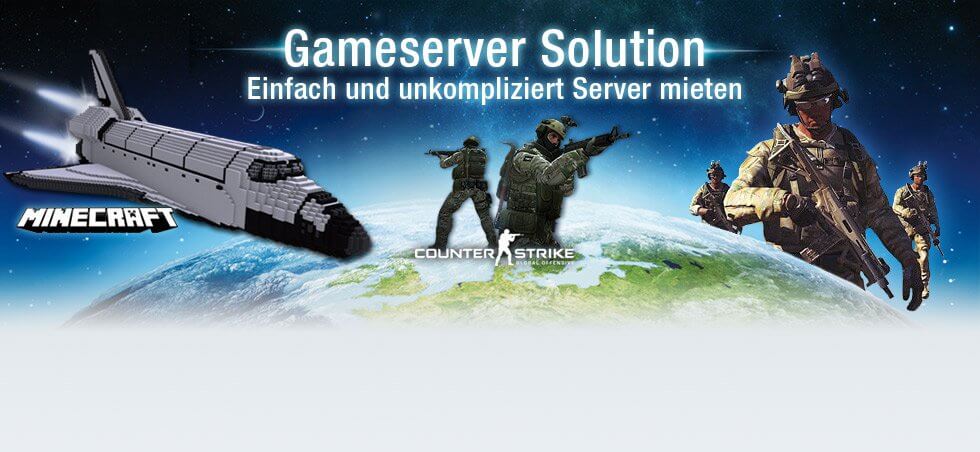 Dedicated Game Servers
Easily and hassle-free server lease and create Minecraft servers, CS servers and other game servers.
You can easily create your own Minecraft server with XSunucu.com's Dedicated Game Server product easily and without problems. You will have a dedicated server with a game interface, so you can create and manage a certain number of game servers. Whether it's Minecraft, CS, Arma III or Call of Duty; With the dedicated Gameserver product you can easily manage your game server. Of course you can also pay for your dedicated Gameserver for Minecraft with Paysafecard (PSC).
Preloaded customer interface Teklab makes it easy to take the world of game servers . With this interface, you can also easily create Voiceserver to communicate between players. You can play other games on Teklab's game list, you can find this list under the page ..
XSunucu Gaming Server - Dedicated Game Servers
GAMESERVER-M
43 USD /M
Quad-Core CPU
4 x 1.5 GHz
8 GB DDR3 RAM
32 GB SSD
1 TB RAID 6 Storage Space
GameServer-DDoS
12-24 Hour Delivery
1 Gbit / s Line and Port
Unlimited Traffic
1 Dedicated IP (Max 16)
Debian 7.0 - 64bit
Plesk 12 or TekBASE Panel
10 Game hosting
GAMESERVER-L
51 USD /M
Octa-Core CPU
8 x 2.3 GHz
32 GB DDR3 RAM
100 GB SSD
1 TB RAID 6 Storage Space
GameServer-DDoS
12-24 Hour Delivery
1 Gbit / s Line and Port
Unlimited Traffic
1 Dedicated IP (Max 16)
Debian 7.0 - 64bit
Plesk 12 or TekBASE Panel
30 Game hosting
XSunucu Gamming Server Installable Game Views
Age of Chivalry
Alien Swarm
Alien vs Predator 2
Alien vs Predator 3
Americans Army 2
Battlefield 1942
Battlefield Vietnam
Battlefield 2
Battlefield 2142
Brink
Call of Duty
Call of Duty: United Offensive
Call of Duty 2
Call of Duty 4
Call of Duty 5 World at War
Call of Duty 8 Modern Warfare
Counter-Strike 1.6
Counter-Strike: Condition Zero
Counter-Strike: Source
Counter-Strike: Global Offensive
Crysis Warhead
Day of Defeat
Day of Defeat: Source
Dayz
Dystopia
Doom 3
Enemy Territory: Quake Wars
Enternal Silence
Far Cry
F.E.A.R.
Garrys Mod
GTA San Andreas: Multiplayer
Half-Life + Mods
Half-Life 2 + Mods
Homefront
Insurgency
Jedi Knight 2
Jedi Knight 3
Killing Floor
Left4Dead
Left4Dead 2
Medal of Honor Airborne
Medal of Honor Allied Assault
Medal of Honor Spearhead
Minecraft
Mount & Blade: Warband
Multi Theft Auto
Need for Speed Underground
Postal 2
Prey
Project: Zomboid
Quake 3 Arena
Quake 4
Red Orchestra: Darkest Hour
Red Orchestra: Mare NostrumHour
Red Orchestra: Ostfront 41-45
Return to Castle Wolfenstein
Return to Castle Wolfenstein: Enemy Territory
ShootMania Storm
Soldat
Soldier of Fortune 2
Star Trek Elite Force
Star Trek Elite Force 2
Swat 4
Tactical Ops
Team Fortress
Team Fortress 2
Teeworld
Terraria
The Ship
The Hidden – Source
Trackmania Nations Forever
Unreal Tournament 2004
Unreal Tournament 2007
Warsow